[et_pb_section fullwidth="on" specialty="off"][et_pb_fullwidth_slider admin_label="Fullwidth Slider" show_arrows="off" show_pagination="off" auto="off" parallax="off" parallax_method="off"][et_pb_slide background_image="https://eurosonix.co.uk/wp-content/uploads/2015/06/overseas-header.jpg" background_color="#ffffff" alignment="center" background_layout="dark" allow_player_pause="off" /][/et_pb_fullwidth_slider][/et_pb_section][et_pb_section fullwidth="off" specialty="off"][et_pb_row][et_pb_column type="4_4″][et_pb_text admin_label="Text" background_layout="light" text_orientation="left"]
We are Partnered with
Top

UK Shipping Companies

to bring you Flexible Overseas Transport Solutions.
[/et_pb_text][/et_pb_column][/et_pb_row][et_pb_row][et_pb_column type="2_3″][et_pb_text admin_label="Text" background_layout="light" text_orientation="left"]
Eurosonix are the UK's leading company for providing time-sensitive overseas transport solutions to a number of industries. Whatever the size of load, we are able to arrange successful and cost-effective delivery from a single pallet to half or full loads. With guaranteed delivery schedules throughout the whole of Europe, we will provide you with a complete international logistics solution via air, rail, sea and road.
Complete personal service
We believe in delivering great service with a personal approach. Thanks to the latest technology, we always know where our vehicles are at any time of the day or night. This real-time delivery information is available to customers 24 hours a day, 7 days a week, throughout the year. Furthermore, we will always be able to tell you where your delivery is and when it has been delivered. Depending on your preference, we will even send you an email or text to tell you when your delivery has arrived at its final destination.
Flexible international logistics
Our experienced, multi-lingual team will provide you with a fully managed, and flexible, international logistics solution. Once you have contacted us to arrange delivery, you can leave everything else to us. We will ensure that all necessary documentation is dealt with, as well as the cross-dock management and customs brokerage if required.
Quick, dependable delivery solutions
Through our large network of freight forwarders across Europe, we will ensure that your shipment is delivered by the quickest means to the specified destination. For those urgent orders, we also provide a European express delivery service, where we can arrange for a collection from almost all areas of the UK and deliver them to most European countries by 10am the very next day!
We are proud to have earned a great reputation for providing a fast and reliable international logistics service. Our knowledgeable and skilled staff have a great deal of expertise in arranging overseas deliveries for high value and fragile goods for the automotive and electronics sector. You can be rest assured that your delivery is in expert hands.
If you would like to know more about our personalised international logistic service or any other freight forwarding service we offer, please contact info@eurosonix.co.uk or telephone 01422 387530 24 hours a day.
[/et_pb_text][/et_pb_column][et_pb_column type="1_3″][et_pb_text admin_label="Text" background_layout="light" text_orientation="left"]
Click here to login to our online price portal.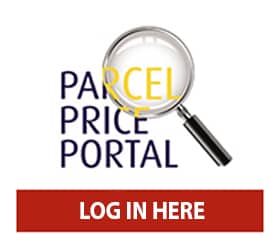 [/et_pb_text][/et_pb_column][/et_pb_row][/et_pb_section]