[et_pb_section][et_pb_row][et_pb_column type="2_3″][et_pb_text admin_label="Text" background_layout="light" text_orientation="left"]
Providing cost-effective transport solutions with a personal touch is what we do best. As a market leading logistics company in the UK, we will arrange a successful delivery wherever and whenever you need your shipment to arrive. With bases in Yorkshire, West Midlands and Kent, we offer a wide range of logistic services to customers in many sectors including automotive supply and high-value electronics. Through our network of logistics professionals, we are able to supply a high quality, premium
freight forwarding
service across the world. We believe in giving our customers a constant communication line.  That's why we are available 24 hours a day, 7 days a week, 365 days a year.
Premium, global service from logistics company, Eurosonix
Our flexible, global service covers all import and export solutions, providing shipping to and from over 200 countries.  We pride ourselves on being a logistics company who goes the extra mile for our customers, offering them a premium service at cost-effective rates. Thanks to our investment in the latest technology, we always know where your delivery is along its route and will keep you updated as to its progress.  Once it has arrived at its final destination, we will send you a text, or email, to let you know it has arrived safely. We understand that our customers often need to get deliveries to their customers at short notice.  That's why we offer short-notice collections from any location in the UK or Europe for delivery by the quickest means to the required destination.  We can even deliver to many countries in Europe by 10am the next day. If you need us to, we can also deal with all the complicated shipping and customs documentation, as well as cross-dock management, saving you both time and money.
Find out today how Eurosonix are a market leading logistics company
Eurosonix are ideally placed to provide freight forwarding solutions to any destination, whether by road, rail, air or sea.  Our comprehensive services means that we can provide customer-specific transport solutions regardless of the size of load.  From small parcels to a full load, we will do everything possible to ensure that your shipment gets to where it needs to be, on time. For more information on Eurosonix, a market leading logistics company based in the UK, please contact us at info@eurosonix.co.uk or telephone 01422 387530 – 24 hours a day.
[/et_pb_text][/et_pb_column][et_pb_column type="1_3″][et_pb_text admin_label="Text" background_layout="light" text_orientation="left"]
Click here to register for our online price portal.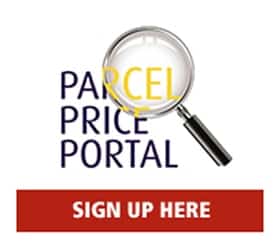 [/et_pb_text][/et_pb_column][/et_pb_row][/et_pb_section]