A courier service like no other…
Sorted

Fast, reliable, cost-effective, and time-sensitive courier service
As experienced courier service provider, freight forwarder, and logistics specialists, we make sure that your requirements are fully met – we will even deal with all the customs paperwork if your parcel is being sent overseas.
We can collect your parcel from you at a time and place which is convenient to you and deliver it to meet your business needs. With a 24/7, seven days a week service and a constant communication line, our team are always on hand to answer any questions you have concerning your consignment.
A courier service with a personal touch
Your parcel is as precious to us as it is to you so we will always make sure that it is shipped safely and securely and handled with care. We believe in giving our customers an exceptional personal service throughout the whole process, from order through to delivery and guarantee that it will be delivered in the same condition as when it left you. Our courier service utilises a great network of shipping partners to enable us to be able to offer a reliable next day delivery service to the whole of Europe.
At the forefront of courier service technology
Having invested in the very latest satellite tracking technology and two-way mobile communications, we will always know exactly where your parcel is in the world. We are therefore able to keep you up to date with its progress, and we will make sure that once the parcel has been delivered, you will be informed by email or text, depending on your preference.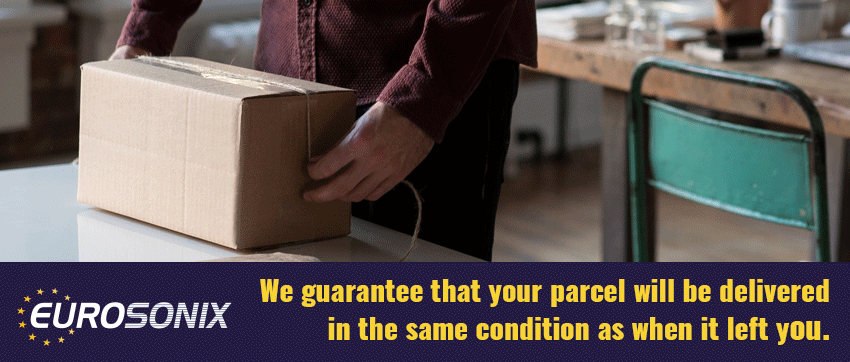 If you would like to discuss with us your delivery requirements, our courier service or any other service we offer, please email us at info@eurosonix.co.uk or telephone 08450 777 678.